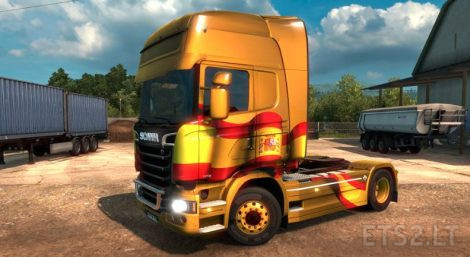 Mod for physics changing the characteristics of the suspension of all trucks and trailers
Settings:
* Braking intensity must be at 55%.
*good truck suspensions
* Physics wheels
* Physics cabin
*realistic brake
*realistic acceleration
* stability of Trailer must be minimum.
* Truck physics is better with trailer .
– Supports all default trucks : Scania rs, Renault integral etc..
Installation:
Put it in a Mod folder, plug in Manager mods
Tested on 1.30 game version.
You can share this mod with friends by giving them the original download link.
Enjoy your game.
Credits:
rust200
DOWNLOAD 252 KB