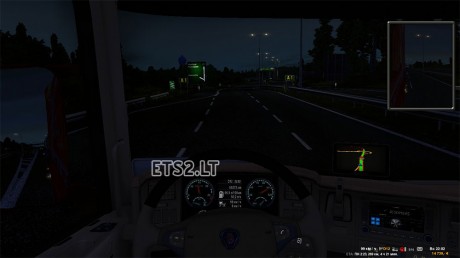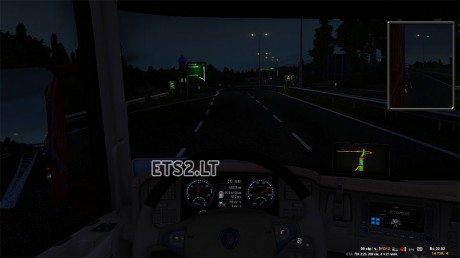 Adso, what does this mod do? it adds reflected light into all reflective
posts and all road signs in the game. hundreds of road sign models,
all of them to be exact, have been remade. it was pretty boring i'd
say and took just a little time. 🙂 unlike the others mods this mod
adds true light reflection when you turn truck's lights on. low beam
distance when you see reflected light is 150 meters, high beam – 250
meters. it's realistic enough i guess. there is one bug with white
road signs in uk (basically on small roads). sometimes city names and
(or) arrows just disappear. i'll fix it as soon i'll figure it out bit
unfortunatly i've no success so far. it seems like there is shaders
conflict or something like that. in case you won't like it just delete
/model/sign/navigation folder and it'll back to default. rest of
things is pretty fine. trucks lights settings are included. so,
activate the mod in the game menu and enjoy your night driving. 🙂
you're free to distribute, modify, add it into your mods and so on and
so forth.
please keep the download links and leave it unlocked.
Credits:
nightowl, blender2scs. scs
DOWNLOAD 23.4 MB