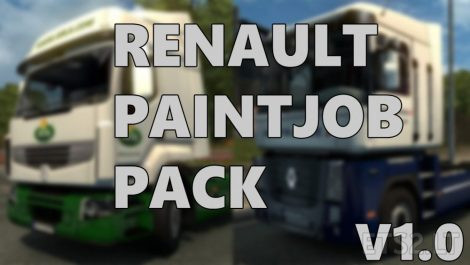 This is the Renault paintjob pack. It works on both of the Renaults (Magnum & Premium). So you may wonder why I chose Renaults instead of other trucks, The reason is that there is a lot less of paintjobs for renaults than there is for Volvos or Scanias.
Paintjobs in this pack (V1.0) :
– Bring
– Dachser Logistics
– DHL
– DSV
– Camo Custom
– Air France
– Carrefour
– Arla Foods
There is more coming in future updates of the mod.
Credits:
Kacperth Workshop
DOWNLOAD 31.4 MB