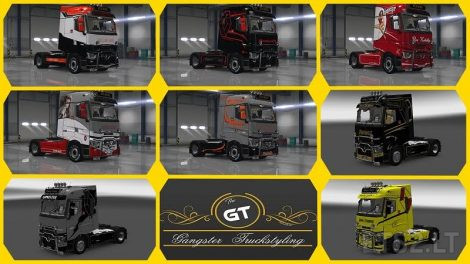 Skin for Renault Range T, model RTA in version 6.2 or more. (Will not work properly with older versions)
Skin entirely made by GangsteR, it is not allowed to modify it without asking its authorization (or do not make you take XD.
Do not re-upload to another site, you can share the original link at will.
Author:
alexandar_lone_wolf
Credits:
GangsteR
DOWNLOAD 2.6 MB