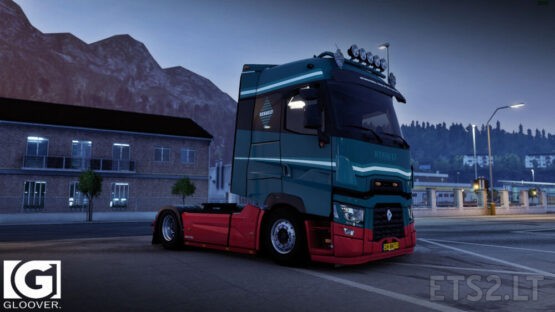 Welcome to the Renault T Range Light Improvements v.1.6
What is Light Improvements?
It adds different parts from slots to lightboxes, sunvisors, custom sideskirts, roofbars, sidebars, bottombars, and many more.
All you need is your lights accessory mods to individually design your Range T.
The Renault T Range Light Improvements need a higher priority then the shown light accessory mods listed above in the mod manager.
Version 1.6 / 1.41:
fixed def files
You can share this on other sites but KEEP ORIGINAL DOWNLOAD LINK AND CREDITS! NO REUPLOAD TO OTHER FILE SHARING SITES!
Publishing edited mod without my permission is FORBIDDEN!
Credits:
Gloover, Sogard3, umri20
DOWNLOAD 77 MB