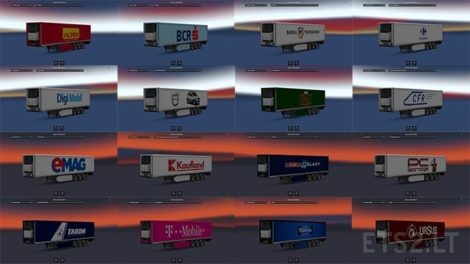 Romanian Companies Trailes Pack
This is my first mod!
The mod contains 16 trailes.
Name of Companies used in mod:
-Kaufland
-Altex
-MediaGalaxy
-Ciuc
-Timisoreana
-Telekom Romania
-Emag
-TAROM
-Ursus
-Digi Romania
-PC Garage
-Banca Transilvania
-Banca Comerciala Romana (BCR)
-Dacia
-Caile Ferate Romane (CFR)
-Carrefour
Tested on version 1.31 (latest)
Mod version 1.0
Mod made by me from scratch.
Credits:
SERJZO
DOWNLOAD 22 MB