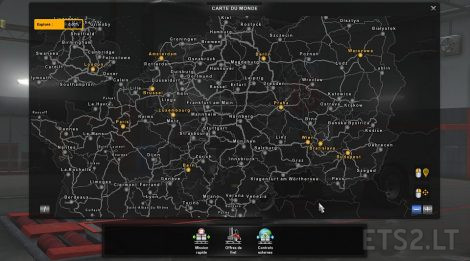 Save was:
All garage from capital country in the BASIC MAP GAME + DLC!
You need:
– ets2 v1.31 BETA or official (in futur),
– all dlc map (East, Scandinavia, France & Italia)
The control was basic (you can change it)
The save was in english!
The 1st truck (and dealer) was Renault
Lvl max + money max!
and for finish, map visited = 0%!
Credits:
LaurentJap
DOWNLOAD 790 KB