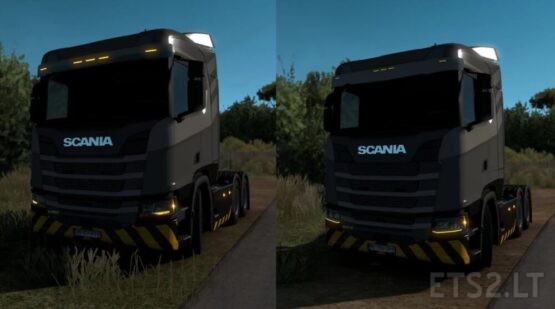 v1.1: Updated for 1.43
This mod adds front amber position lights to 2016 Scania R and S. It applies to both 'Stock' and 'Exclusive' headlamps as well as Paint, Paint Luxury and Ranger sunshields.
Unlike previous versions of this mod, this one doesn't remove DRLs.
If you prefer white lights, then please see my workshop. There's a different mod for that.
Credits:
Remi
DOWNLOAD 2 MB