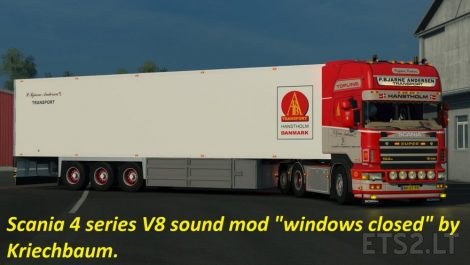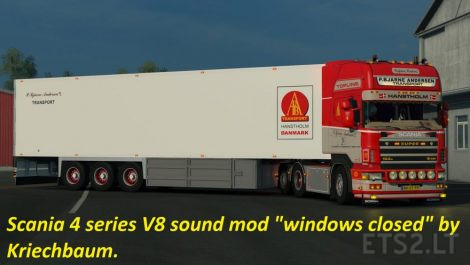 Hello,
In this video i use a new 4 series sound, it's a bit different from the previous one in the interior. The exterior is the same.
This one sounds more like "windows closed".
It is based on the "Kreton Scania V8".
I've also updated the first 4 series sound mod for the new patch (retarder's definitions). Link is available under my video.
So you have the choice between this one and the previous one. Both are up to date and work with the RJL 4 series Scania.
Credits:
Kriechbaum, SCS
DOWNLOAD 5 MB