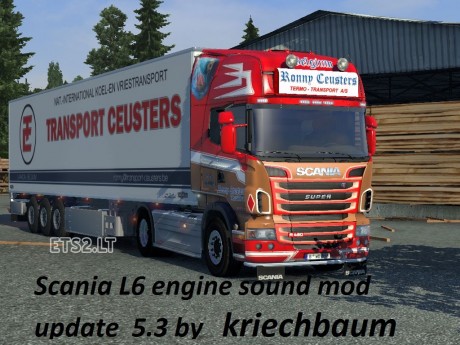 Hi all,
After the V8, it's the turn of the L6 engine sound mod to be updated.
Almost all sound files are new for this L6.
Like for the V8, It works for the R, R2008, T, and Streamline.
The V8 i made few days ago is still the same (5.2) in this pack.
Thanks to Turbotruck for his nice blinkers.
Credits:
Kriechbaum
DOWNLOAD 28 MB
Video:
https://www.youtube.com/watch?v=6xKwtCExzZE