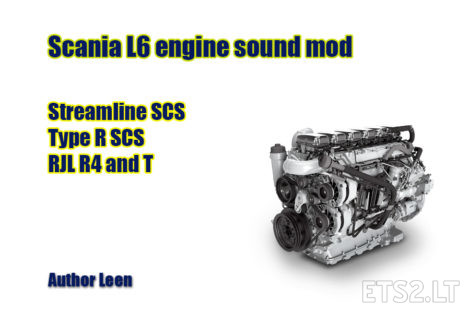 This is a Scania.r Streamline and RJL soundmod for the L6 engines, with thanks to SCS Paulnice (basic sound) Kriechbaum (some soundfiles) I have mix it all together to this realistic sounded Scania sound.
This is my old Scania mod which I have updated recently
update 02-12-2018
reworked interior and exterior sound
added rl sounds
added tire sounds
you can visit my topic https://forum.scssoft.com/viewtopic.php?f=211&t=179536 to see videos and where you can download the old sound mod.
If you hear distored sounds in the video it isn't in the sound but have something to do with youtube.
Credits:
Leen Paulnice Kriechbaum EVR
DOWNLOAD 12 MB