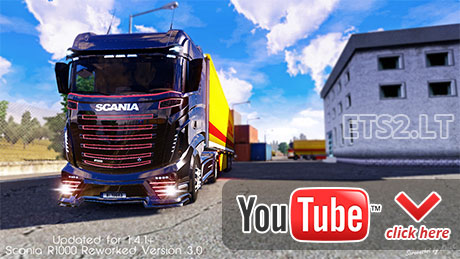 Changelog 3.0
•Brakes power was too high, normal values have been entered
•Brake settings have been set for rainy and sunny weather
•Front Bumper Crash Fixed.
•Other some bugs Fixed.
•KacaK's Interior Added.
▷Changelog 3.5
•Right Mirror Bug is Fixed.
•Updated for 1.4.1+
* If you find a mistake, please inform me.
www.youtube.com/KacaKTV
Tested Versions: 1.3.0, 1.3.1, 1.4.1+
Works on All Patches!
Author: Rombec1977, DanielRG, David b.l, ETS2MOD
Reworked: KacaK
Interior Mod: KacaK
Bug Fixer: KacaK
DOWNLOAD 29.32 MB v3.0
DOWNLOAD 30.13 MB v3.5