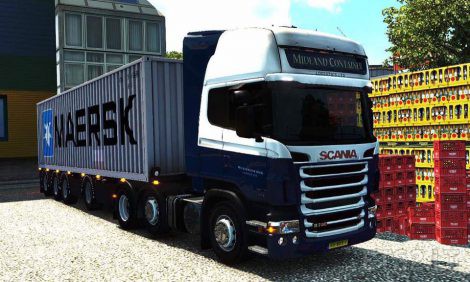 This is a replacement skin for the RJL Scania R.
This mod is ready to be put in mod manager and to be used right away.
Tested on 1.25.
Please note i'm not the owner of the Truck, accept the skin.
PLEASE DO NOT RE-UPLOAD
Visit my facebook page for more mods and information.
https://www.facebook.com/zeeuk1/
Skins can be done on requests, visit and message the above Facebook page for more information.
Credits:
Zeeuk1, Ziad England, RJL, SCS
DOWNLOAD 5 MB