Scania Schubert v 2.2 by Afrosmiu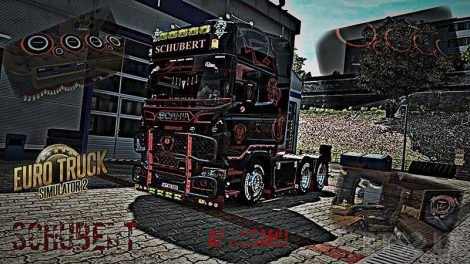 Updated for version 1.30
MOD PROTECTED BY Creative Commons License V4.0. – https://creativecommons.org/licenses/by-nc-sa/2.5/es/
– It is possible to freely share MA ONLY using the ORIGINAL links.
– Loading files to other servers is not allowed.
– Do not modify the mod files without permission.
– Whoever creates the video must put my description
In the mod were added
V8K Bullbar V2 Paintable
Light 50Keda
Credits:
Afrosmiu
DOWNLOAD 88 MB
Popular mods