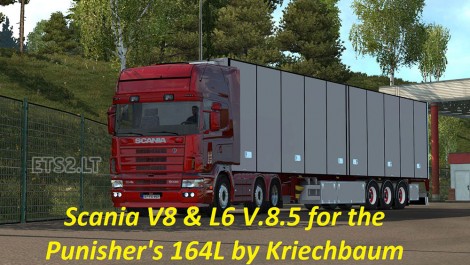 Hi,
Here's an adaptation of both my two new sounds for the very nice 164L By Punisher :
The V8 with and without crackle, and the new L6 stock sound (engines from 340 to 470hps).
All those mods are for 1.22 patch only.
This mod also fixes the water temp gauge (85° instead of 115 before), and makes the gear ratio more shorter, now it is at 1400rpm on 12th gear at 90km/h.
All is in the archive. Enjoy.
Author: Kriechbaum
DOWNLOAD MB