Scania V8 Straight Pipe Sound v 1.0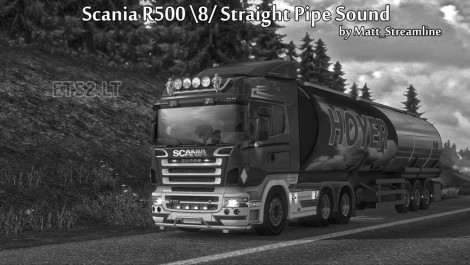 This is my last sound mod, a "holland" V8 sound, based on Kriechbaum's sound for Scania V8.
This mod works on: R2008 (reworked by matdom1988), R2009 (SCS), Streamline (SCS), T (RJL) and R and Streamline Modifications v1.1 (RJL).
No red lines.
You are allowed to post the mod on other sites but keep the original link and the credits. Do not reupload !
Hope you like this mod !
Don't hesitate to post your feedback on the forums !
Authors: Matt_Streamline, MattV8Power, Kriechbaum : Matt = same person
DOWNLOAD 4 MB
Popular mods