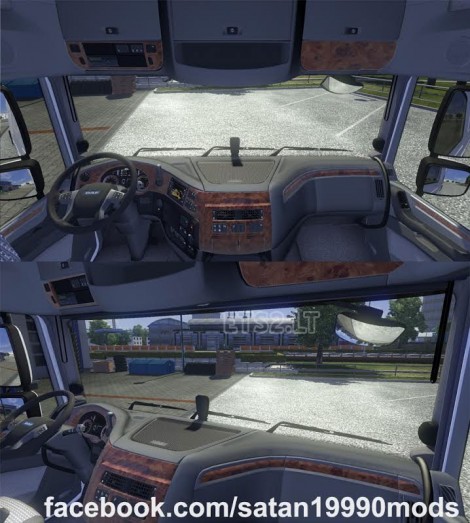 Mod allows adjustment of the seats in any position in interior, available in all trucks by SCS. In addition, the mod increases limits rotation of the camera to the right and down.
Changes in v1.1
– Mod for all trucks by SCS
– Mod added for truck from mod: Volvo FH16 by ohaha, Man TGX E6 by MADster, VOLVO_VNL670, Peterbilt 389.
Credits:
satan19990
DOWNLOAD 33 KB [uploadfiles]
DOWNLOAD 33 KB [sharemods]