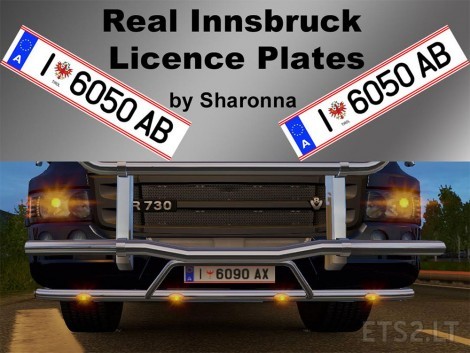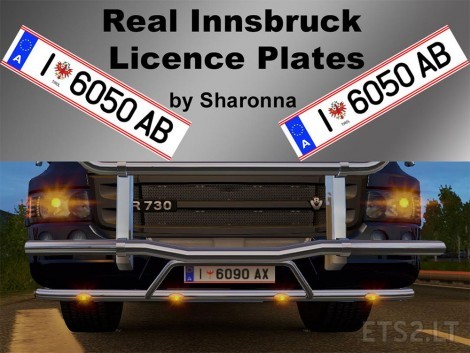 Sharonna's Real Innsbruck Licence Plates
Modifies the Innsbruck Licence Plates to be more realistic.
Changes crest to Tyrol eagle.
Changes number and letter combinations to 4 numbers followed by either one or two letters.
This mod is tested in version 1.22.
You can share this on other sites but KEEP ORIGINAL DOWNLOAD LINK AND CREDITS!
DO NOT REUPLOAD TO OTHER FILE SHARING SITES!
Credits:
Sharonna
DOWNLOAD 24 KB