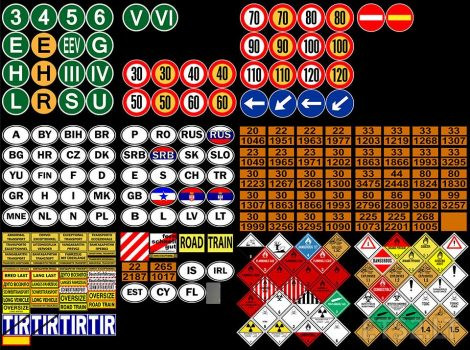 Allow me to introduce my mod. Mod is nothing special, but it means a lot for trucks.
The signs look good for many imaging of your favorite trucks. Schedule signs on trucks are set like real life.
There is a possibility that bothers Mighty Griffin DLC, but then you do not have to set the signs, it is our choice what you want.
Installation of signs on trucks. The mode is represented by over 239 signs marking trucks.
Credits:
tobrago
DOWNLOAD 74 MB