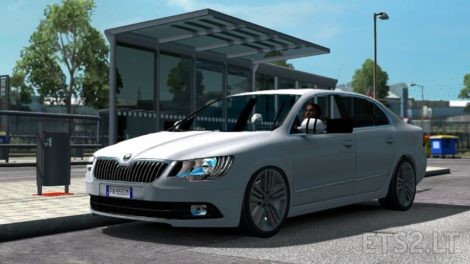 I made a project that's for make skoda modders job easier.
I based it on skoda added and removed unnecessary files. (modbase branch)
Also "master" branch is pure skoda.
I am sharing it on GitHub because i am going to fix forward bugs and you could see how i did.
What i added
____________
-Automatic gearbox animation
-Materials and textures locates at /materials and /textures subfolders
-Cabin DLC support
-Removed unnecessary scout wheel accesories
-Removed exterior interior
-Added mod manager information files
-Added few materials and textures these would be needed while converting
Download
____________________
Click yellow download button that placed on right top corner then click download zip.
Download via git
_____________________
git clone https://github.com/trzpro/scout_extrad.git
Credits:
trzpro
DOWNLOAD 14 MB