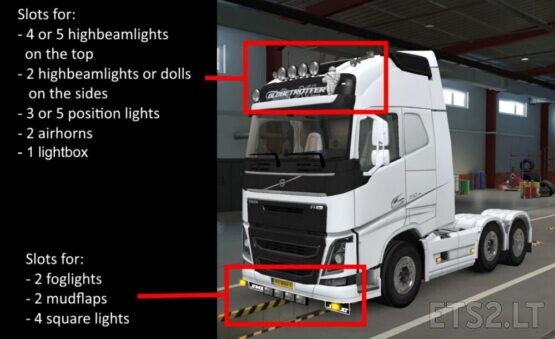 Here are some slots for various Volvo FH 2012 trucks.
These slots should work with:
– SCS Volvo
– Eugenes Volvo / reworked Volvo
– RPIE's volvo
– other mods based of the SCS or Eugene model
See the picture for the options with these slots.
No lights or lightboxes are included, because I didn't make them.
Everything in this mod was made from scratch, because stealing isn't cool.
Please don't re-upload this, looking at you dodgy mod sites 😉
– Polltrans_ets2
Credits:
Polltrans_ets2 (instagram)
DOWNLOAD 29 KB