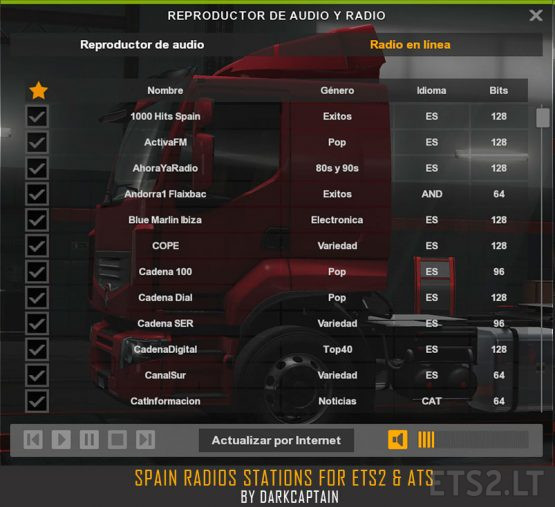 FOR ETS2 & ATS
How to install:
Extract the zip and place the file "live_streams.sii" on this path location:
/ Documents / Euro Truck Simulator 2 /
/ Documents / American Truck Simulator /
(NOT IN YOUR MOD FOLDER!)
More than 50 radio stations.
Radio stations 'GozaderaFM' and 'FlaixFM' do not work, sorry.
Forum Support & feedback: https://promods.net/viewtopic.php?f=24&t=19311
Enjoy!
Credits:
Darkcaptain
DOWNLOAD 94 KB