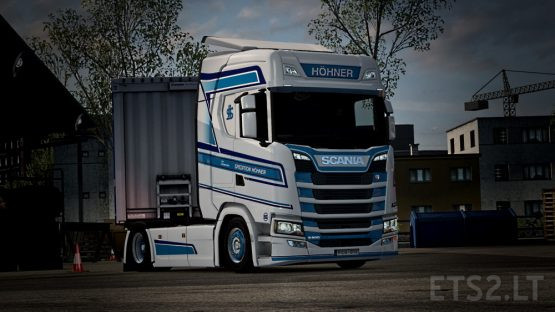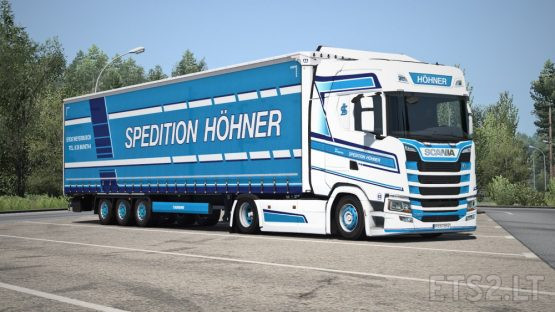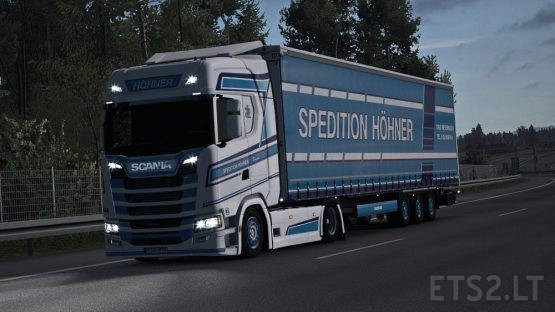 Before you think this is just a reupload from my skinpack, read this please.
This is a completely independent, high quality version of my Spedition Höhner Scania S and trailer. While one would think it's just a reupload at first glance, this is actually made with A8R8B8G8 compression, meaning it doesn't have visible artifacts and it is in higher quality.
This skin combo is for high-end PCs only! Only works on DX11!
MODS SEEN ON THE PICTURES:
– Krone Megaliner 2017 by Sogard3 (required)
– Low deck chassis for Scania S/R by Sogard3
Happy trucking! 😉
Credits:
Sogard3, TheNuvolari
DOWNLOAD 2.5 MB