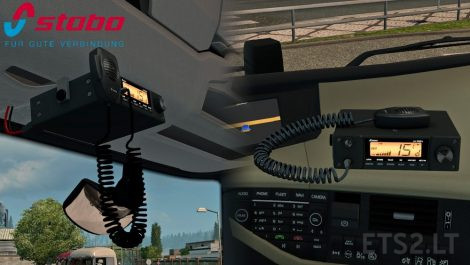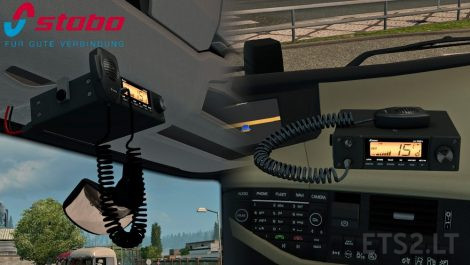 This mods add a CB Radio accessory for the truck cabin.
Features:
-This mod adds Stabo XM 4060E CB Radio to the ETS2;
-HD textures baked with ambient occlusion;
-Animated cord;
-Two versions: with/without english chatter;
-HQ 3d model;
-Cb radio can be seen from inside and outside of the truck;
-It is possible to place it on dashboard or above dashboard.
Changelog for latest version
-Improved cb-radio model and fixed uv-maps;
-Improved textures and baked AO;
-Added cord animation;
-Improved chatter audio file;
-Added compatibility with Scania 2016 R/S trucks.
Supported trucks
CB radio, which placed on the dashboard is compatible with every truck, which has red upgrade slots on its dashboard.
CB radio, which placed above dashboard is compatible with all vanilla trucks and most european truck mods. See "supported trucks list" pic below.
Supported trucks list (Internal truck names):
Visit my page in SCS Forum: https://forum.scssoft.com/viewtopic.php?f=175&t=228913
Enjoy!
Credits:
AlexeyP, CB chatter audio based on Youtube video by Mark Truett.
DOWNLOAD 27.7 MB