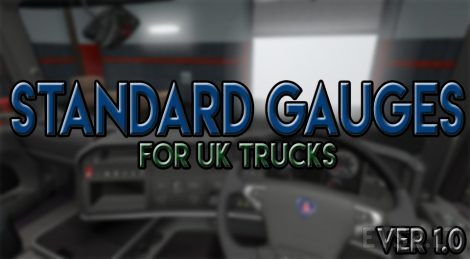 "Standard Gauges For UK Trucks" is a mod that changes UK gauges to standard (EU).
Ver 1.0 Release
-Iveco Stralis Hiway
-Iveco Stralis
-Man TGX
-Scania R
-Scania Streamline
-Volvo FH16 2009
More Updates are coming soon !
DO KEEP IN MIND THAT SPEED ISN'T ACCURATE!!
© Kacperth Workshop, All Rights Reserved.
Credits:
Kacperth Workshop
DOWNLOAD 3.9 MB