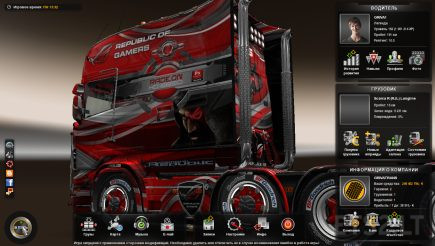 The saving for the card is Orient Express (stand-alone), but it can also work with default.
The map was examined at 0.47%
Level 162
Money 249 222 796 euro
Two small garages, without trucks and drivers. Kiev and Zhitomir.
One showroom SCANIA.
All driver skills are open.
I do not have my own truck.
Enjoy.
Credits:
griva74
DOWNLOAD 323 KB