Thermo king sound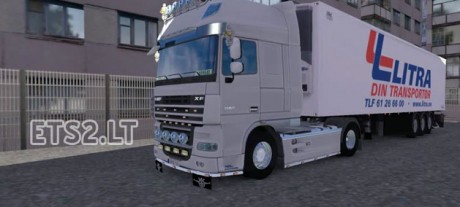 Hi again.
Kriechbaum gave me a wonderfull idea.
We don't need any more the truck engine to make it work.
I have made an mp3 sound about 30 minutes with different working
times.
It's for music folder so with this one we can adjust the volume like
we want.
Install
1)unzip mp3 to your desktop and copy it to the clipboard (right clik
to file and copy)
2)Open C:\Users\xxxxxxx\Documents and find Euro Truck Simulator 2
3)Open music folder and there paste (right clik and paste) the file
4)open game and with (R) button enter to music open sound program find
thermo_king.mp3
and play it.
From there you can udjust the volume like you want.
Refrigerated trailer when load unit has to work.
For 32 years i have that sound in my ears.
Oldies working 24 hours a day for keeping cooling was not like
today's
wonderfull European refrigerated trailers.
Thank's for watchimg i hope that you find it usefull.
Best regards
Volidas
PS It's up to you in game music radio or thermo king.
Credits:
Volidas
DOWNLOAD 14 MB
Popular mods