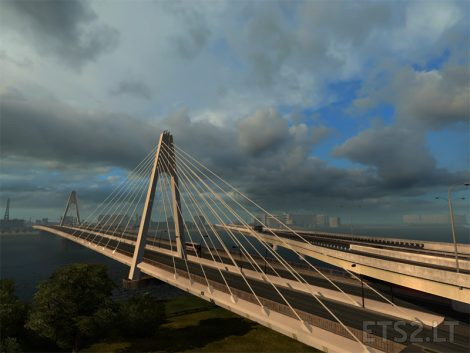 1/3 Scale Tokyo-Yokohama map mod
+New landmarks for Kawasaki.
+ETS2 v1.30 compatible
-Trucks customization crash the game.(SCS original bug from 1.30release version)
-Port of Tokyo and Kawasaki is under building.
-Weather definition reset to default.
Fixed many of obsolete models and materials.
Some of the overwrite type files deleted.
Jazzycat`s AI mod v6.31 compatible.
DLC East,Scandinavia and France required.
Credits:
Koutsu
DOWNLOAD 79 MB