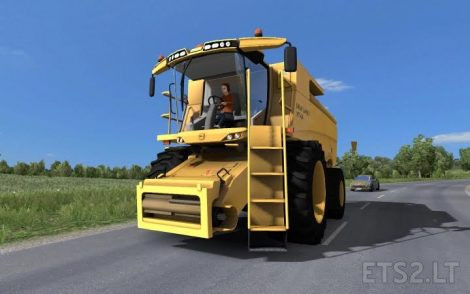 DLC France required.
[2017-04-18]
Harvester now have beacon lights (thanks to Todor Alin)
Tractors now work from 5:00 till 21:00 (thanks to Drive Safely for Guide )
Tractors not spawned in cities (added traffic_rule.sii file)
But they can spawn on expressway.
Default harvester have own sound.
Reduced traffic appear frequency as much as possible, because spawn_ratio not work properly, here used another trick.
Tractor and harverster added to "slow" vehicle type, so, sometime, you can see 2 tractors at once.
Credits:
Piva, Todor Alin, AlexeyP, SCS