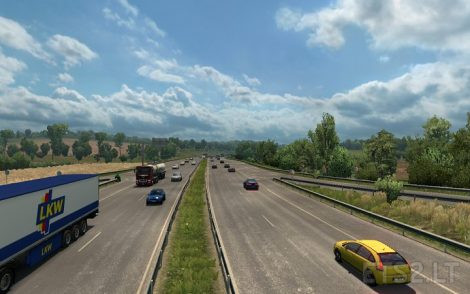 Mod recreated for 1.30 game version.
Some problem with SCS algorithm spawn problem exist.
More traffic on motorway, less on local road.
MUST be many cars in cities, but not working every time, you need more time to show this effect, if you're lucky 😆
Added SCS tractor and harvester on local roads, work time 5 to 21, can go to cities, I can't fix this problem now.
Increased length for cargo trains (a bit)
Increased lenght of DLC France tram
Added sound cargo train: diesel and electric
Added sound for passenger trains + tgx and tram.
Not all work like in 1.28 version, but this is all I can to do now.
Maybe later will be better.
I was test new traffic mods from October 21 (since ATS 1.29 is out), and can't to do like it was before.
Compatible with Drive Safely sound mod. In this case Sound mod must have higher priority.
Credits:
Piva