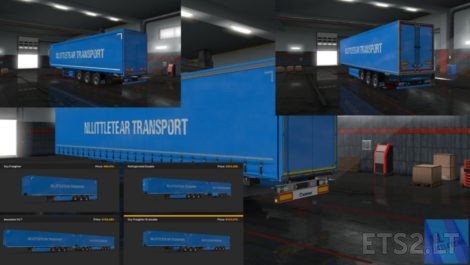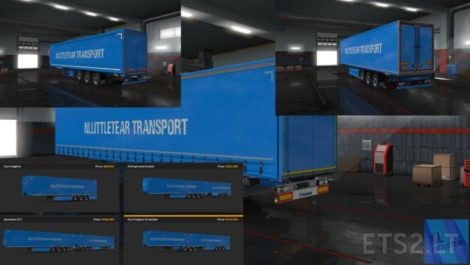 You can use this kit to create your own skin for your own trailer that you can drive with.
A tutorial can be found at my YouTube channel: https://www.youtube.com/channel/UCl0Wxeo1PlEvOCNKtQKGbTQ
Changelog:
V1: Release
V2: Skin shows up in game
V3: Sideskirts etc can be painted
V4: 1) Easier to skin. Only 2 templates. 2) Fixed skin on Curtainsider doubles
V5: Added support for Krone DLC
V6: Coolers can have a color now (Not Krone DLC yet)
V7: Fixed some bugs
V8: Added support for Schwarzmüller DLC
Supported game version:
– 1.35
If you experience any problems please report them in the comments and if you need any help feel free to join my discord server: https://discord.gg/B7GDU4B
Please DO NOT re-upload this file to another site. If you want to please contact me first.
Credits:
SCS Software, Krone, Schwarzmüller, NLLittleTear
DOWNLOAD 3 MB