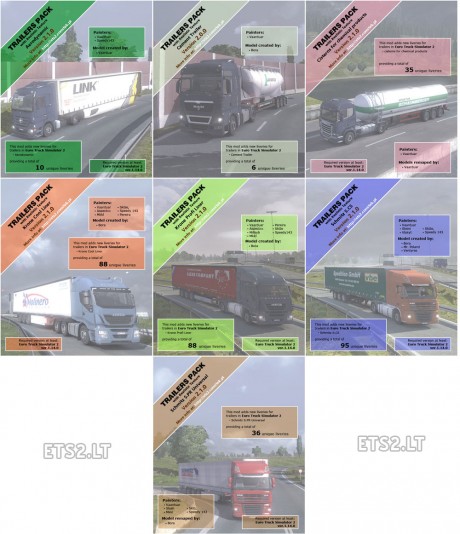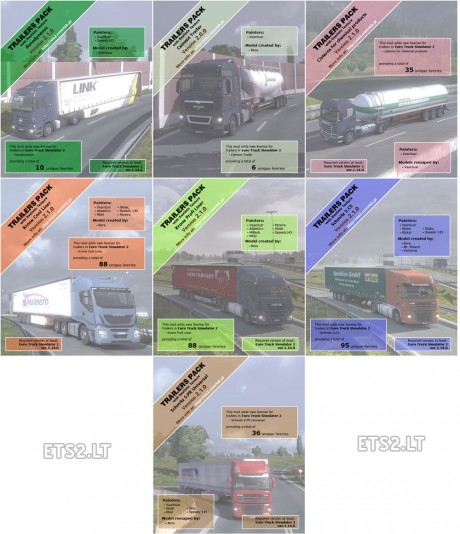 After installation, we get new pictures on trailers:
Aerodynamic/Aèrodinamik
Krone Coolliner
Krone Profiliner
Schmitz S.CS
Schmitz S.PR Universal
Fuel Truck
Tanks for food products
Tanks for chemical products
Silo-wagons for bulk materials
Glass transporter/glass carrier
20 feet container trailer
Trailer with double container 20 ft.
Trailer 40 feet container
This Mod will not only replace the texture of trailers, but also expands the number of liveries is available to them.
This package provides 36 skins for Schmitz Universal.
This package also adds changes to the AI Trafic.
Other types of trailers remain unchanged.
Update Patch For : 1.14.x
Authors: Vaarduar, Pereira, Millsyb, Aspectxx, Mkkl, SkGe, Speedy 143, Steini, Slash, Vlakyt
DOWNLOAD 420 MB