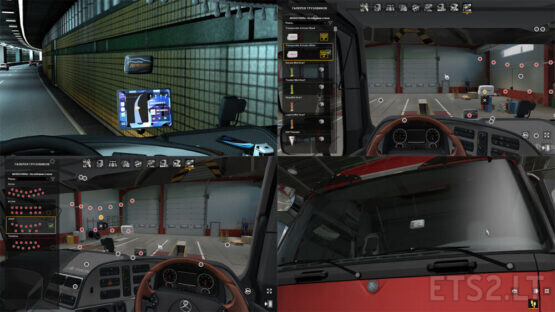 (ENG) Hello everyone!
A simple mod that adds the Avtodor Transponder. The transponder is self-contained and does not replace other accessories, it is installed in the pennant slot, therefore it must be available for all standard trucks.
The modification has been tested only on version 1.40, performance is not guaranteed on other versions.
I hope you enjoy my modification.
You can use my mod in any of your mods with attribution of the mod.
My Steam Profile: https://steamcommunity.com/id/amenomaru/
For questions and suggestions, write to Discord: Amenomaru#7390
If you want to support me, you can do it by following the links:
https://yoomoney.ru/to/410014606827758
https://www.paypal.me/johnblackrus
(RU) Всем привет!
Простой мод который добавляет Транспондер "Автодор". Транспондер автономный и не заменяет другие аксессуары, устанавливается в слот для вымпелов, поэтому должен быть доступен для всех стандартных грузовиков.
Модификация протестирована только на версии 1.40, на других версиях работоспособность не гарантируется.
Надеюсь вам понравится моя модификация.
Вы можете использовать мой мод в любом из ваших модов с указанием авторства мода.
Мой профиль в Steam: https://steamcommunity.com/id/amenomaru/
По вопросам и предложениям пишите в Discord: Amenomaru#7390
Если у вас желание меня поддержать, вы можете сделать это по ссылкам:
https://yoomoney.ru/to/410014606827758
https://www.paypal.me/johnblackrus
Credits:
Amenomaru
DOWNLOAD 948 KB