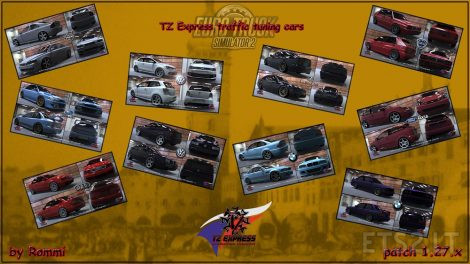 This mod adds Tuning edit cars to traffic.
Author of Modification and Modification: Rommi TZ
Author of the model: Turn 10 Studios (Forza Motorsport 3, X360), super job … thank you!
The Mod is produced and tested on version 1.27.1.1!
Attention!
You install TZ Express car at your own risk. The author refuses any
Responsibility for any damages caused by this modem.
Greetings and wishes for many miles without ROMMI accidents.
Credits:
Rommi TZ
DOWNLOAD 15 MB