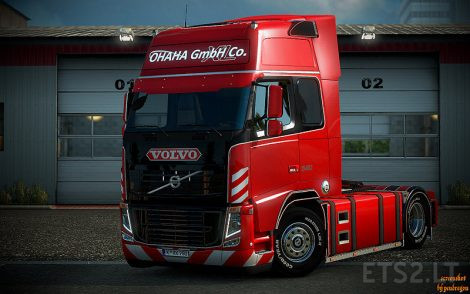 Hi guys! This mod is based on FH16 Classic by Ohaha, but contains everything, and is standalone mod from Volvo FH 2009 Ohaha version. This mod will be updated when I have a time.
If you want to follow this project you can visit: https://forum.scssoft.com/viewtopic.php?f=35&t=197804
Credits:
Truck: SCS Software
Tweaks, additions and rebuilt parts: Ohaha
Tower panels by Roadhunter
Some skins thanks to Da Stig
Maintained this mod: Pendragon.
Enjoy!
Credits:
Pendragon, SCS Software, Ohaha, Roadhunter, Da Stig
DOWNLOAD 43 MB
https://youtu.be/rPWuJQqRc8A