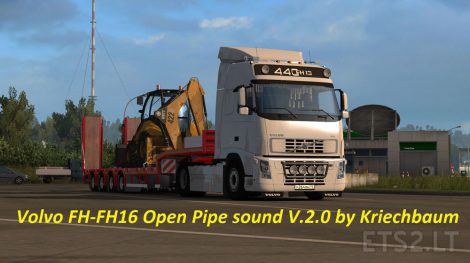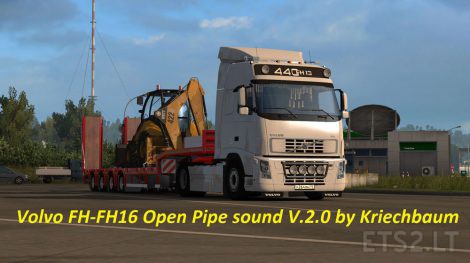 Hi all,
Today here's my new Volvo open pipe sound.
This sound works with :
-The two Volvo by SCS.
-The two Volvo by Ohaha (FH Classic and FH2012).
-The one from Eugene.
-The Volvo FH12 – FH16 – 1st Generation.
-The Volvo FH13 Classic by Peerke.
Note that the new Volvo FH have different air gear sounds and the FH 1st Gen have different blinkers sound. The FH2012 has different engine brake sound.
Happy Trucking.
Credits:
Kriechbaum
DOWNLOAD 3 MB