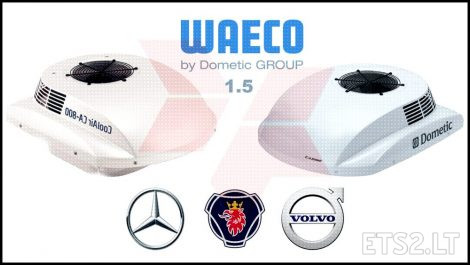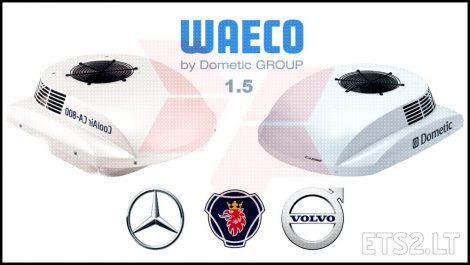 This mod adds air conditioning Waeco in CA-800 CA-1000 models, these models were made by multiple authors and in this version achieves improve it by adding the option of placing the inside of the air conditioning so you have to have the DLC Cabin Accessories.
Compatibility Trucks:
– Scania R
– Scania Streamline
– Scania RJL
– Mercedes Actros MP3
– Scania: T, R700
– Volvo: 670, 780, 2012, 2013, FH16 2009
– DAF XF 105
– MAN TGX
– Iveco Strator
Compatibility Cabins:
– Topline / Higline
– Topline / Higline / EXC Topline / Longline
– Topline / Higline
– Megaspace
– Globetrotter XL / Globetrotter
Mod fully adapted for latest game version 1.27.x.
All models converted in new format. Clear log.
Please, do not repload this mod! When share on other sites, save the author's link! Respect my work! I live in a war zone of Donbass and modding gives a small income.
Credits:
Hubdorn, Adapted: Nikola(Konstantin-Donbass) & Karen Grigoryan
DOWNLOAD 6 MB