Weeda Interior and Paint Job update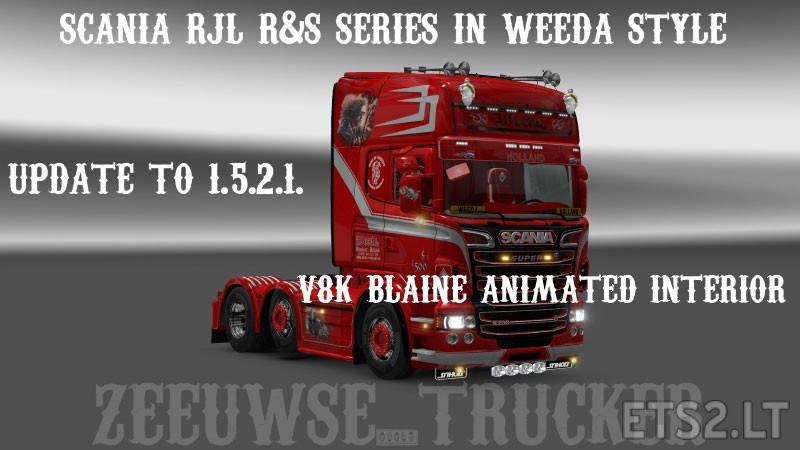 This is a update to RJL Scania R & S series version 1.5.2.1.
***YOU NEED RJL TRUCK MOD v1.5.2.1. TO WORK,*** give this mod a higher priority.
Mod include: V8K animated interior adapted to weeda style for all cabin by me.
Weeda paintjob pack for all cabin.
player logo and weeda navigator cursor.
all work well in version 1.24 all DLC.
You can share this on other sites but KEEP ORIGINAL DOWNLOAD LINK AND CREDITS! NO NOT REUPLOAD TO OTHER FILE SHARING SITES!
Have fun
Authors: zeeuwse_trucker / RJL / V8K Blaine
DOWNLOAD 24 MB
Popular mods