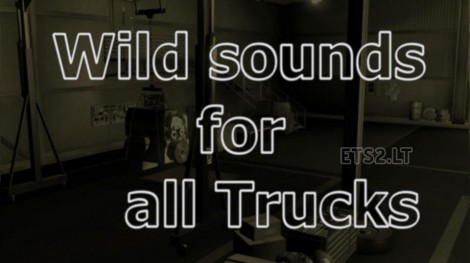 This Mod changes the sounds of all the tracks in the wild sound.
– Replace many sounds.
e.g.engine sound, exhaust sound exhaust brake air brake sound and shifting sound horn sound…
– Rebalanced many sounds volume for Rumble stripe, all noises in the cabin.
e.g.gear noises,tire noises,suspension noises,turbine,break…
– Brinker retain the original sound.
tested on version 1.21.1
checked game log:no error
Note:
I tested at all tracks.
but I don't testing at all of the engine.
Please comment if there is any problem.
If you want to exclude you specific tracks from Mod, Please execute the following steps.
1.Unpack this Mod.
2.Delete a following folder of the target track.
/def/vehicle/truck/
3. Repack this Mod.
Credits:SCS Software for orignal sounds
Credits:
R2limited
DOWNLOAD 8.3 MB