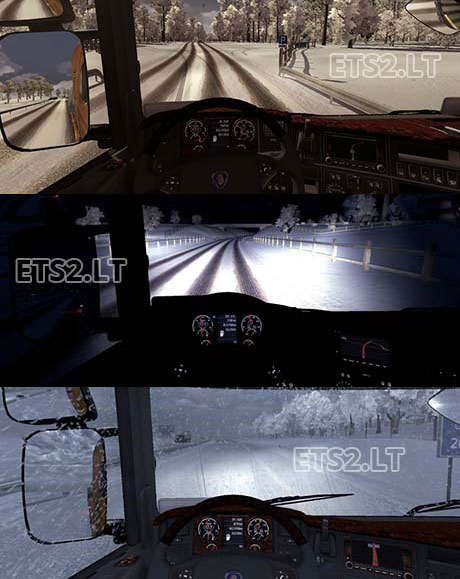 This mod makes sure that your new tires dirty textures have with snow in the profile and these are the standard rear wheels with snow chains.
With this mod you have smooth roads so you have to drive very carefully. Will probably not be suitable for keyboard players.
Amended Physiks the truck with less braking effect
Load times are calculated on an average speed of 40 km / h because of the bad road conditions.
– New road textures
– New sidewalk textures
– New tree textures
– New textures hedges
– Very many new textures in horizon
– Rather dark (about 19 clock), and later Hell (about 6 clock)
– Vehicles always drive with your lights
– Partially dirty vehicles and trailers
– Particle snow tires
Authors: Icemann29, ETS2, ETS, GTS, Rondomedia
DOWNLOAD 162 MB