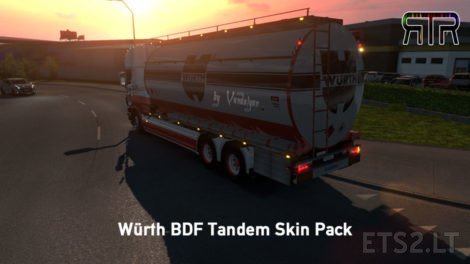 Complementary skin for tandem lovers, every skin made to fit it's actual tandem box, fits for earlier uploaded Würth skins (where available), you can discover the rest, enjoy.
These mods are (and will be)always free, but if you would like to keep me more up at night (or like these mods, or whatever other reasons) you can help me by donating at PayPal.Me/Vandall RTR. So enjoy and rate if you have subscribed, thanks.
PS: An please respect my work and don't copy, edit or reupload it, thanks again.
Credits:
tyb33rk, Flemming V., SCS