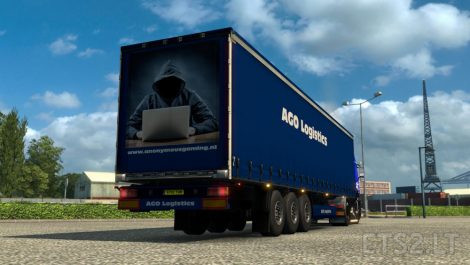 This is a custom trailer for members of AGO Logistics.
Credits:
AGO;Butcher™;Jeroenv29
DOWNLOAD 5 MB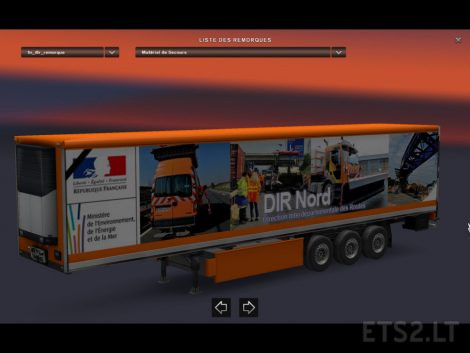 The D.I.R is a French company, they are " police of the French highways"
Credits:
RayenGaming
DOWNLOAD 30 MB

Trailer Mod EAA Chest Special edition V2 compatible with version 1.25 and 1.26 of the Euro Truck Simulator 2 game. The trailer mod in this version 2 is compatible with all EAA map companies.
100% compatible with all EAA virtual map businesses.
Credits:
Conversion: Geovane Rock from game ALH to ETS2 Modeling: Roberto Restanho for the game ALH
DOWNLOAD 5 MB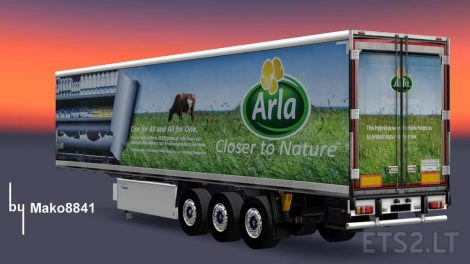 – Trailer Krone Cool Liner Arla Foods
– Standalone.
– In Traffic
– Tested in ETS2 v1.26.x.x.
– Made with ETS2 Studio
– I have not seen this particular trailer online. If someone has one similar, let me know and I'll remove mine. Thanks…
*** NO MOD WAS STOLEN, COPIED, OR CHANGED!!!***
– Please respect my work, and the download link, enjoy, thanks…
Credits:
Mako8841, SCS Software
DOWNLOAD 2 MB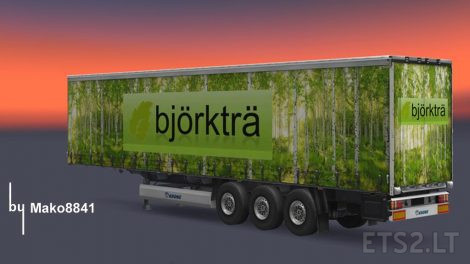 – Trailer Krone Profi Liner bjorktra Timber
– Standalone.
– In Traffic
– Tested in ETS2 v1.26.x.x.
– Made with ETS2 Studio
*** NO MOD WAS STOLEN, COPIED, OR CHANGED!!!***
– Please respect my work, and the download link, enjoy, thanks…
Credits:
Mako8841, SCS Software
DOWNLOAD 2 MB
A skin for default trailer for all the version of the game. Please do not reupload
Credits:
Nicola Accatino (rodolfo revolver)
DOWNLOAD 5 MB