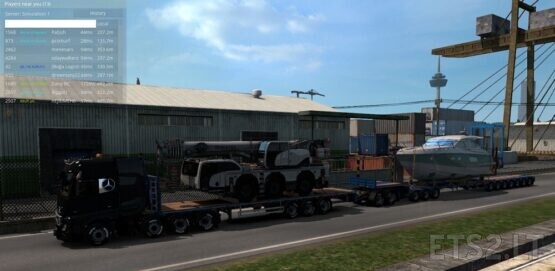 93-RP_mod_Trailer_HCT_V0.04_SPT
1 Trailer onwed
DLC : Heavy cargo pack
Maybe :Special Transport
i don't use a CARGO spécial Transport = probleme on MP
How to use my mod :
1: DL the mod ,
2: the Zip on /document/ETS2/mod — keep the zip
3: Activate the mod on SOLO
4: Buy all Trailer on Trailer dealer
5: SAVE
6: Go to MP and use your SAVE and Enjoy
7: for mission use the trailer like a BOX cargo
Enjoy
!! Do not change the mod link !!
You can ReUpload whit onriginal Link
Credits:
Gaia93TV
DOWNLOAD 18 KB