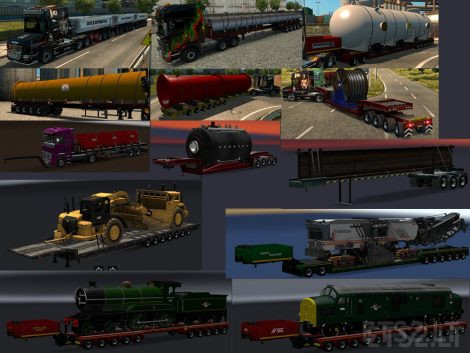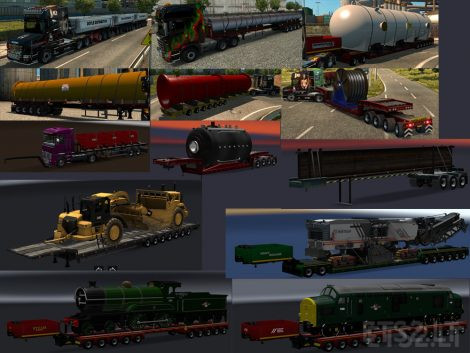 This addon is intended for fans of unusual traffic and heavy cargo.
This addition increased the mass 65 Chris45's cargoes and replaces 10 cargoes with locomotives.
Change log:
Fixed crash of game.
The main mod you can download on this site or on other sites dedicated to this game, for example: ets2.lt/en/chris45-trailers-pack-v-9-08-for-ets2-v1-30/
This addon does not claim to full realism.
Connecting in the game:
1. Plug mod map.
2. Connect the main mod (Chris45 Trailer Pack 9.08) in the game
3. Connect the addon (Chris45 Trailers V9.08 Heavy fix) in the game.
ATTENTION! THIS VERY IMPORTANT!
Priority file Chris45 Trailers V9.08 Heavy fix.scs must be higher then file Chris45 Trailers V9.08.scs !!!!!!!!!
If this is ignored, the mass of trailers will not change!
ATTENTION! WITHOUT BASE MOD WILL NOT WORK!
P. S. If you find errors – write. It is desirable that there was a piece of log file(from game.log.txt) with a description of the error.
Credits:
Author of the base mod: Chris45 Author of this addon: Tornado
DOWNLOAD 26 MB