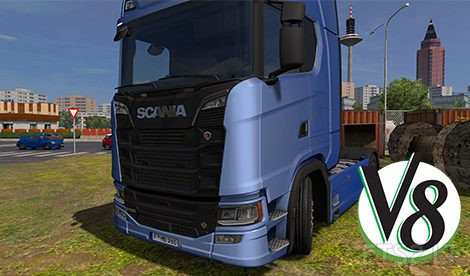 With this mod you can use the great Kriechbaum-sound for the new scania r+s next generation.
Attetion!
This is only an addon, for working you need the original Sound-Mod:
http://sharemods.com/aug0zowv3mg5/Scania_4_series_V8_sound_Kriechbaum_1.1_WINDOWS_CLOSED.scs.html
(Original link!)
For me the best sound for the new scania, just put this mod above the sound-mod in your mod-folder and enjoy!
Credits: Rumpelmauser01, Kriechbaum, SCS
Credits:
Rumpelmauser01, Kriechbaum, SCS
DOWNLOAD 70 KB