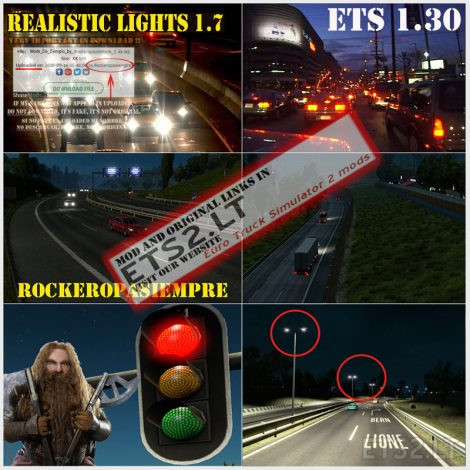 Mod update:
AI Realistic lights V 1.7 for 1.30.XX
PROHIBITED TO RESUB THE MOD TO ANY SERVER WITHOUT PERMISSIONS.
Author: Rockeropasiempre
Changes in this version:
– Adaptation of the files to the version of the game 1.30.XX
– Retouched the all the lights of all the vehicles.
– Compatible with Grimes climate mods.
– Greater lighting at night hours.
– Diminished haloes of light from large road lamps.
– Added and modeled all the general lighting files of the game.
Weight of the file: 2,2 Mb
regards
Credits:
Rockeropasiempre
DOWNLOAD 2 MB