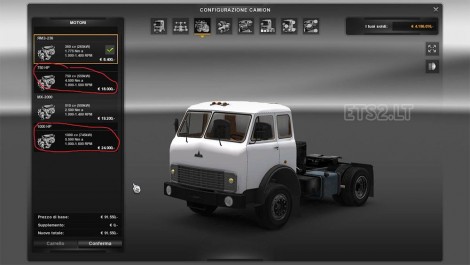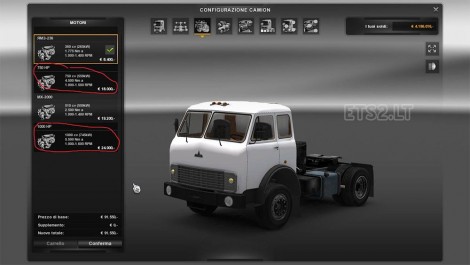 Do you like this truck but you don't like its engines? Well, you only have to install this mod!
Feautres:
– NEW 750HP engine
– NES 1000HP engine
Tested on: 1.19.x – Don't work on earlier versions.
Credits:
Base Mod – Kostik Mironov
New Engines – MrChrHD aka Bunny
Permissions:
You can do everything you want with this mod. If you want to post this on another website/forum, please INCLUDE THE ETS2 ITALIAN FORUM THREAD LINK and the ORIGINAL DOWNLOAD LINK.
Credits:
MrChrHD aka Bunny
DOWNLOAD 2 KB