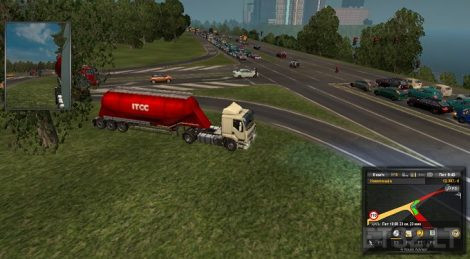 Better traffic flow for:
Promods
DOWNLOAD
Rusmap
DOWNLOAD
Southern region
DOWNLOAD
and Project Balkans
DOWNLOAD
Fix for Rebuilt Hungarian interchanges and Project Balkan is included here, so you can delete it.
are updated to latest versions of these maps.
Some people reported this, so you have to know that this is addon for these maps and you can't use Better traffic flow without original mods.
If you are wondering why I wait so much for Better traffic flow, I usually release earlier on Promods site public beta version because I can't check so much changed roads.
Main link will lead you to page where you can choose files which you want to download, ask any question, report bug/crash and follow my work. There are all my mods.
Credits:
Brainiac