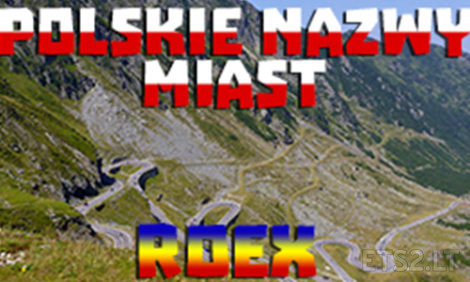 Mod for polish city names. Works if you use RomaniaExtended for version 1.33/1.34
Mod na polskie nazwy miast. Działa jeśli używasz RomaniaExtended na wersji gry 1.33/1.34
Credits:
wojson
DOWNLOAD 132 KB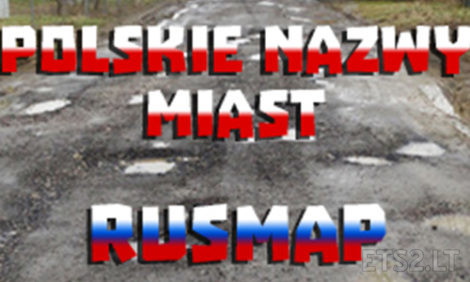 Mod for polish city names. Works if you use Rusmap for version 1.33/1.34
Mod na polskie nazwy miast. Działa jeśli używasz RusMap na wersji gry 1.33/1.34
Credits:
wojson
DOWNLOAD 99 KB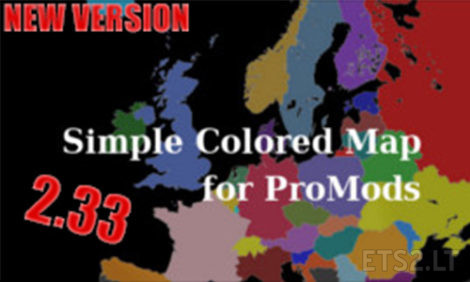 Simple Colored Map for ProMods 2.33!
version: 1.1
You do not know where you are?
If the maps are color-coded, the border between countries will be obvious.
Now is the time to cover the whole Europe!
Credits:
PigeonBB, wojson
DOWNLOAD 27 MB
Update of mod.
PROHIBITED UPLOAD THE MOD TO ANY SERVER WITHOUT PERMISSIONS.
Place it in the mod manager, below all, has no conflict with any mod, unless you use another mirror mod too.
Gamelog clean.
Adapted files to the new 1.34.XX version of Euro Truck Simulator 2.
Tested in version 1.34.XX
Author: Rockeropasiempre
Weight of the file: 89 Kb
A greeting.
Credits:
Rockeropasiempre
DOWNLOAD 89 KB

Bringing you v4 of my ReShade, the lightest version of them all with subtle yet gorgeous changes to the default look. Special attention was given to the night look now looking better than ever!
Credits:
Johndoe Sickx
DOWNLOAD 5 MB
This mod simulates early autumn and replaces older textures with higher res versions.
Features
Less leaves on trees and autumnal colours
Fallen leaves on sidewalks and sides of roads
Low res vegetation replaced with higher res versions
Low res roads, grass and fields replaced with higher res versions
Autumnal daylight hours
HDR bloom reduced
Appropriate temperature readings
No thunder and lighting
No harvesters
Place above sound mods to remove summer sounds like insect noises.
Works with Promods, TSM, Rus Map, MHA, and others.
Compatible with all map DLCs
Compatibility latest version: 1.34
Changes in v5.8
Updated for 1.34
Vegetation improvements
Recommended settings
HDR: Enabled
Vegetation Detail: High
Grass Density: High
Important!!
Please disable other graphics, weather and HDR mods or you may experience issues, conflicts and crashes.
If you are using Next-Gen only use the base part of that mod.
Early Autumn should be given a high priority in Mod Manager.
Credits:
Grimes