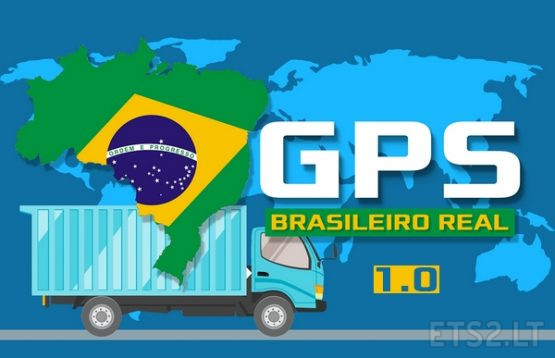 This is a MOD made for Brazilian Euro Truck Simulator 2 players. It includes the Brazilian navigation voice for GPS. Choose the voice option in the ETS2 settings. This MOD works well in version 1.36.
Some different alert sounds and funny warnings are present in MOD. Do not leave the route or the GPS system will alert you.
!! This is a MOD for Brazilian players.
License: Please respect the credits and the original author. Thank you. Leno Garthzber.
Credits:
Leno Garthzber
DOWNLOAD 2 MB
This mod improves the default summer graphics & weather and replaces older textures with high-res versions.
Key Features
Old roads, fields, grass & other textures replaced with higher res versions
Old trees models replaced by new ones across maps
More flowery vegetation added
Weather & lighting improvements
HDR Bloom Reduced
Improved rain & wheel spray
Works with Promods, TSM, Rus Map, MHA, and others.
Works with all map DLC's
Compatibility latest version: 1.36
Changes in v3.3
Updated for 1.36
Recommended settings
HDR: Enabled
Vegetation Detail: High
Grass Density: High
Important!!
Please disable other graphics, weather and HDR mods or you may experience issues, conflicts and crashes.
If you are using Next-Gen only use the base part of that mod.
New Summer should be given a high priority in Mod Manager.
Credits:
Grimes

profile map puno peru by elvis madariaga 1.9 1.35 1.999.000.000 euros 1.35
Credits:
rodonitcho mods
DOWNLOAD 9 KB

profile road to aral by funtrucker_18 1.1 1.35 3.567.500.000 euros 1.35
Credits:
rodonitcho mods
DOWNLOAD 9 KB

profile rk map the great steppe by 09_kz 1.0.3 1.30 1.35 3.567.500.000 euros 1.35
Credits:
rodonitcho mods
DOWNLOAD 9 KB
Unlimited Money + XP Mod For Promod v 2.42 by Harsha Dissanayake
Compatible and Tested On Promod v2.42
Install Order In Pictures
Donate Help:- https://paypal.me/Harshapaintjob
Harsha Paintjobs FB Page:-https://www.facebook.com/Harsha-Paintjobs-106971540674490/
Credits:
Harsha Paintjob / Harsha Dissanayake
DOWNLOAD 35 KB